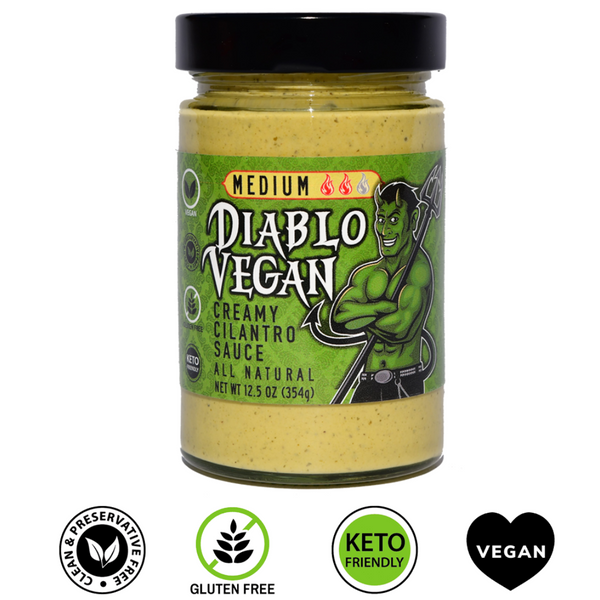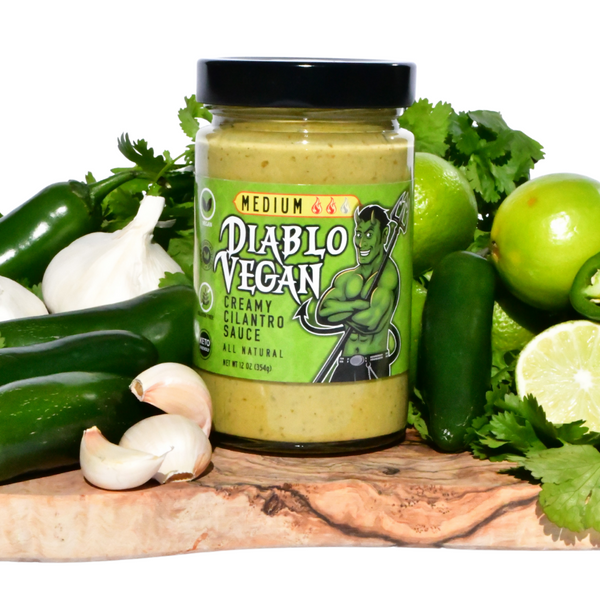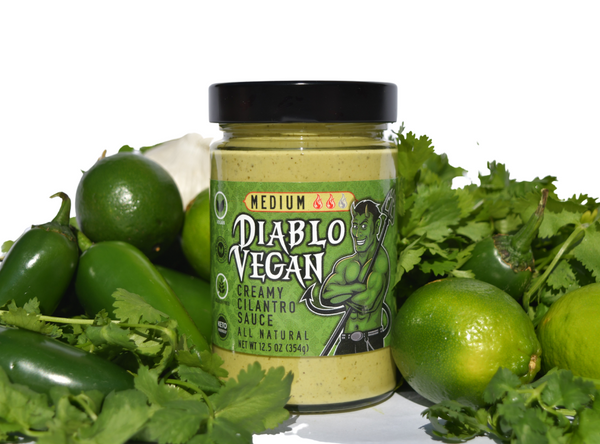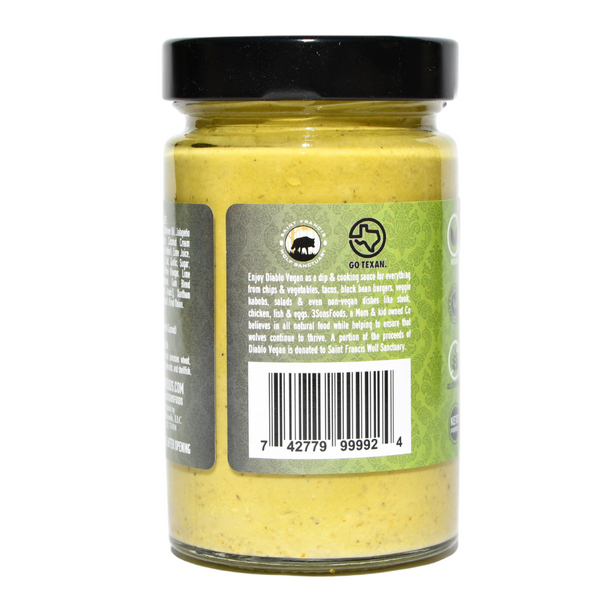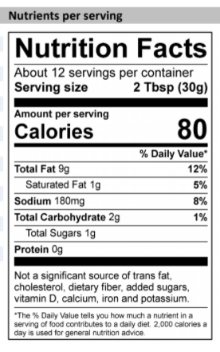 Devilishly addictive, creamy cilantro sauce; Diablo Vegan Medium is the vegan version of our award winning Diablo Verde Medium salsa and ultimate cooking sauce! It is all natural, nothing synthetic, nothing artificial, preservative free, gluten free, soy free, egg free, nut free, BPA Free & 100% full of flavor!

3Sonsfoods produces salsa Diablo Vegan with locally sourced, hand selected, fresh ingredients such as lime juice, cilantro, garlic & jalapenos. Our Diablo Vegan Medium has just the right amount of flavor and heat making it the perfect addition to tacos, seafood, steak & chicken, eggs, or some of your favorite vegan dishes like black bean burgers, veggie kabobs, jack fruit tacos, sweet potato fries, cauliwings, and so much more!
Diablo Vegan Medium is a sauce with a cause as well! A portion of the proceeds of Diablo Vegan will be donated to Saint Francis Wolf Sanctuary to benefit wolf conservation
Ingredients:

Filtered Water, Safflower Oil, Jalapeno Pepper, Cilantro, Coconut Cream (Coconut Cream, Water), Lime Juice, Tapioca Starch, Salt, Garlic, Sugar, Spices, White Wine Vinegar, Lime Juice Concentrate, Gum Blend (Acacia [Gum Arabic], Xanthan Gum, Carrageenan), and Dried Onion.
Instructions:
Take a scoop and layer it on top of or within one of your favorite dishes! Diablo works great as a topping for baked fish, grilled meat, tofu, or as a tasty vegan nacho sauce. Visit the recipes section of our website to discover new ways to eat Diablo Vegan!
GENERAL INFORMATION: 
Allergens: Manufactured in a facility that also processes wheat, dairy, fish, soy, tree nuts, and shellfish.
Safe Handling Instructions: Store in Pantry and once opened, shake well. Refrigerate after opening
Cuisine: American, Tex-Mex, Mexican, Middle Eastern, and Latin
Key Features:
Diablo Vegan is the condiment of the future. Vegan, All- Natural, Keto-Friendly, Gluten free, Preservative free, Egg free, Nut free, Soy free, and 100% full of flavor, making it a great addition to healthy cooking! This salsa is your go-to for everything from dips, to salads to an extremely versatile cooking sauce!
Orders received before noon on a weekday will ship out same day. All orders after noon on a weekday will ship out next day. Weekend orders will be processed on Monday.