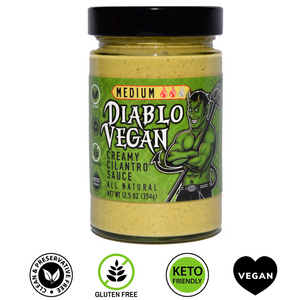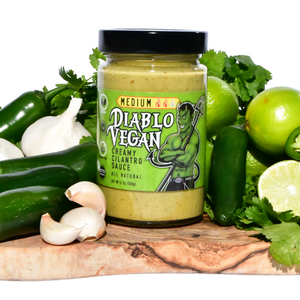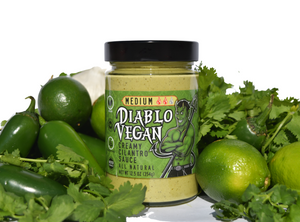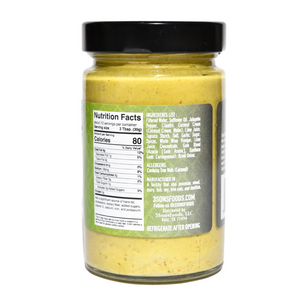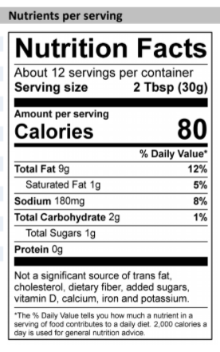 Devilishly addictive, creamy cilantro sauce; Diablo Vegan Medium is the vegan version of our award winning Diablo Verde Medium sauce! Our Diablo Vegan Medium has just the right amount of flavor and heat making it the perfect addition to your favorite vegan dishes!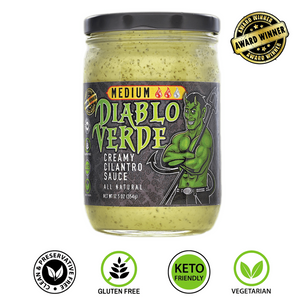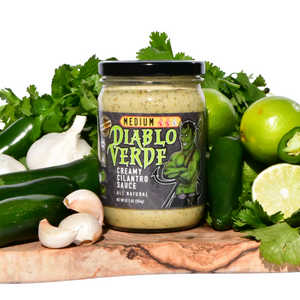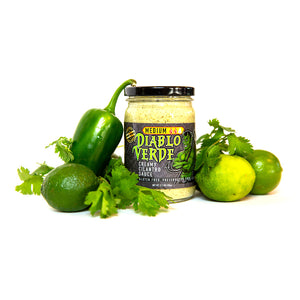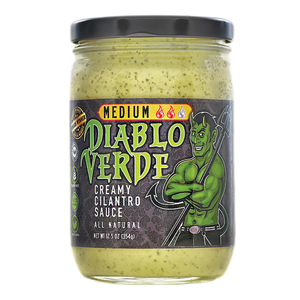 Devilishly addictive, award winning creamy cilantro sauce, Diablo Verde MEDIUM, is our original flavor! It is all natural, preservative free, gluten free, soy free, egg free, nut free & 100% full of flavor!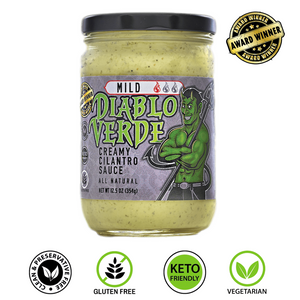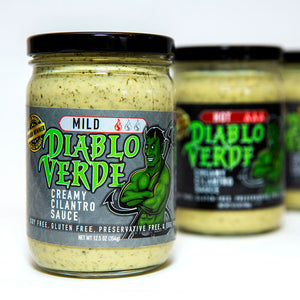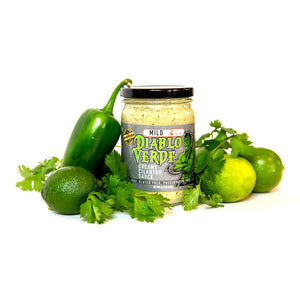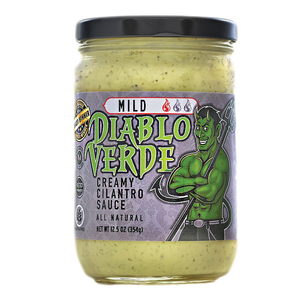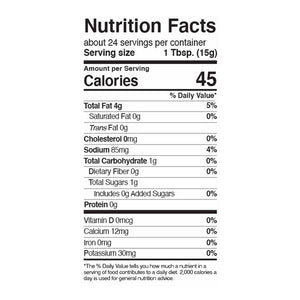 Our Devilishly Addictive, Award Winning Diablo Verde MILD has an amazing taste and is full of flavor without the burn. This makes it a perfect addition to any healthy meal or snack.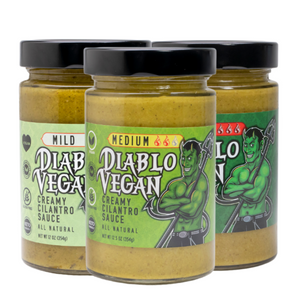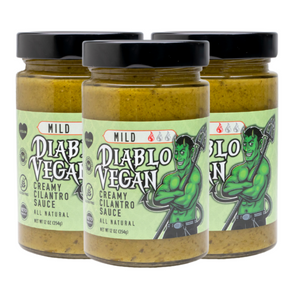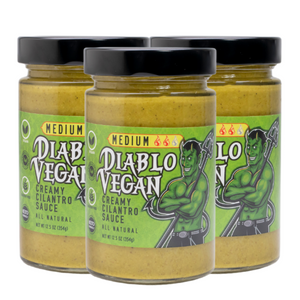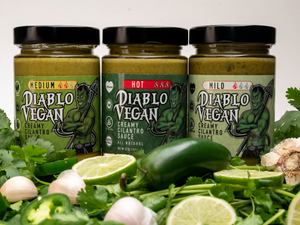 If you're looking for a salsa with a heat that lingers, our award winning, devilishly good, Diablo Verde HOT creamy cilantro salsa is the perfect choice for you. 
"Amazing Sauce! This is my families favorite sauce, so much I have to ship some monthly to our son stationed in Guam!"
Shirl W.
"Just wanted to let y'all know this is the best f***ing sauce I've ever had and I am hooked on it like it's crack. Well done!"
Linda E.
So incredibly phenomenally delicious! There are no words to describe how delicious this creamy cilantro sauce is. I highly recommend trying this sauce. It's delicious and you help a good cause, the rhinos.
Sheila K.
"This stuff is fantastic! Sorry Franks Red Hot, but I put this s@&$ on EVERYTHING!!!"
Steve A.
This medium sauce is no joke! The spice levels are perfect and you can definitely see why it is winning awards! Love the product!
Amber R.
Each sauce saves wildlife
Part of the Proceeds of Every Purchase Benefits Rhino and Wolf Conservation Efforts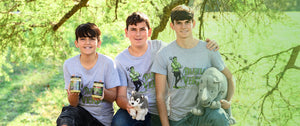 Wolf Conservation
We are also proud to be part of Team Wolf by helping the Saint Francis Wolf Sanctuary reach their goals of saving the wolf population which are important animals in our ecosystem.
LEARN MORE
Thank you for helping us donate
We've donated $21,404 to wild life conservation so far! Our donations over the years have helped save endangered wild animals from extinction. Support our efforts and help grow our donations each year!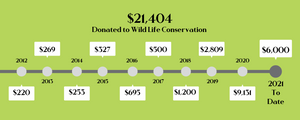 Award Winning Sauces
Our sauce recently won H-E-B Quest for Texas Best 2019 Grand Champion Winner! Since 2017, our sauces have won over 14 awards and are trending popularity across the country through TV appearances, magazine publications, and more!
Video Gallery
Watch videos featuring Diablo Verde sauces including our official H-E-B commercial, our top recipes showcased, a behind the scenes production of our sauces, and more!